HH-Hanseviertel
Ihr virtuelles Büro in Bergens exzellenter Lage

Your virtual office in Bergen
Surrounded by mountains and fjords, the port city of Bergen is located on Norway's south-west coast. After Oslo, the beautiful UNESCO World Heritage city is the second largest city in the Scandinavian country. But there is also a lot to discover in the city in terms of culture and cuisine. Bergen is particularly well-known for its picturesque pier with its colourful, old wooden houses. Economically, Bergen is heavily influenced by Norwegian oil production. The seaport and the associated shipyard and fishing industry are also an important economic factor for the city by the sea.
Renowned business address in Bergen
The offices are located in the Skuteviken area of the Bergenhus district. This district includes the city center and is the most densely populated area in the entire city.
Virtual Office Bergen Skuteviken
Your virtual office with reception and availability service in the form of an officially recognized…
Postal address

Ideal for opening additional locations

and branches with an effective advertising presentation on your website or in print media.

Domicile address

Like the postal address, but can also be loaded and imprinted. Ideal if you want your private address to remain "private", if you want to present your company at a top location and conduct business meetings on site in "your" office.
Can be used as the first company headquarters to apply for a tax number and with entry in public registers (e.g. commercial register). Also ideal for GmbH, UG etc.
In addition to the availability of a virtual office, you often have the option of renting office and meeting rooms on site .
Services at the Bergen Skuteviken site
Postal services

Post

IN box
Info-Mail upon inbox. Upon request, your postal items will be digitized, placed in the Post

IN

Box and can be retrieved at any time and anywhere in the world. In addition or as an alternative, delivery by post.
Post OUT box
Send letters as easily as emails. One click and your item is in your Post

OUT

box in our post office. We fold, insert, frank and ship for you.

Meeting rooms and offices

Own, virtual meeting room ("ZOOM & CO." are dispensable)
Location-independent and worldwide opportunity to advise your customers "face to face".
Physical meeting rooms and offices can often be booked on an hourly, daily or permanent basis

Online courses

Successfully advise and sell in online meetings and video chats
Network successfully in the AUXILIUM member area
On Google on page 1 with the AUXILIUM Dependance model
Skuteviksbodene
5035 Mountains


Norway

+49 421 95910777
info@virtual-office24.com
Stellen Sie sich ihr virtuelles Büro Bergen
ganz nach Ihren Wünschen zusammen
Als Mitglied bei Virtual-Office24 können Sie dieses Virtual Office zu den nachstehenden
Sonderkonditionen mieten und landen bei Google auf Seite 1:



In der Desktopversion unserer Website finden Sie detaillierte Informationen und können sich Ihr Virtual Office individuell zusammenstellen.
Hier können Sie eine Übersicht zu unseren Leistungen herunterladen.
5 €

Auf Anfrage
9,95 €

34,50 €

9,95 €

9,95 €

Auf Anfrage
5 €

Auf Anfrage
9,95 €

34,50 €

9,95 €

9,95 €

Auf Anfrage
* If a product bundle with the same scope of services is offered elsewhere at a lower price within 30 days of your booking, we will either go with this price or you can switch immediately without notice and get your money back.
** Download PDF price list here
*** Use according to availability. Separately chargeable according to the price list of the location
**** Requirements of the foreign network agency must be met by the customer.
Setup fees = 1 gross monthly fee
Deposit = 3 gross monthly flat rates
Set-up costs telephone = one-time 69 € plus. 29 € per terminal
Manufacturing company reference = €100.00
All amounts stated are exclusive of Statutory VAT (except the deposit), if it is to be charged.
The initial term is 12 months with automatic renewal for the same period unless canceled in writing within 3 months prior to expiration.
Check availability at the desired location now!
After we have checked the availability at your desired location, you will be forwarded directly to our configurator .
In our configurator you can customize your own virtual office!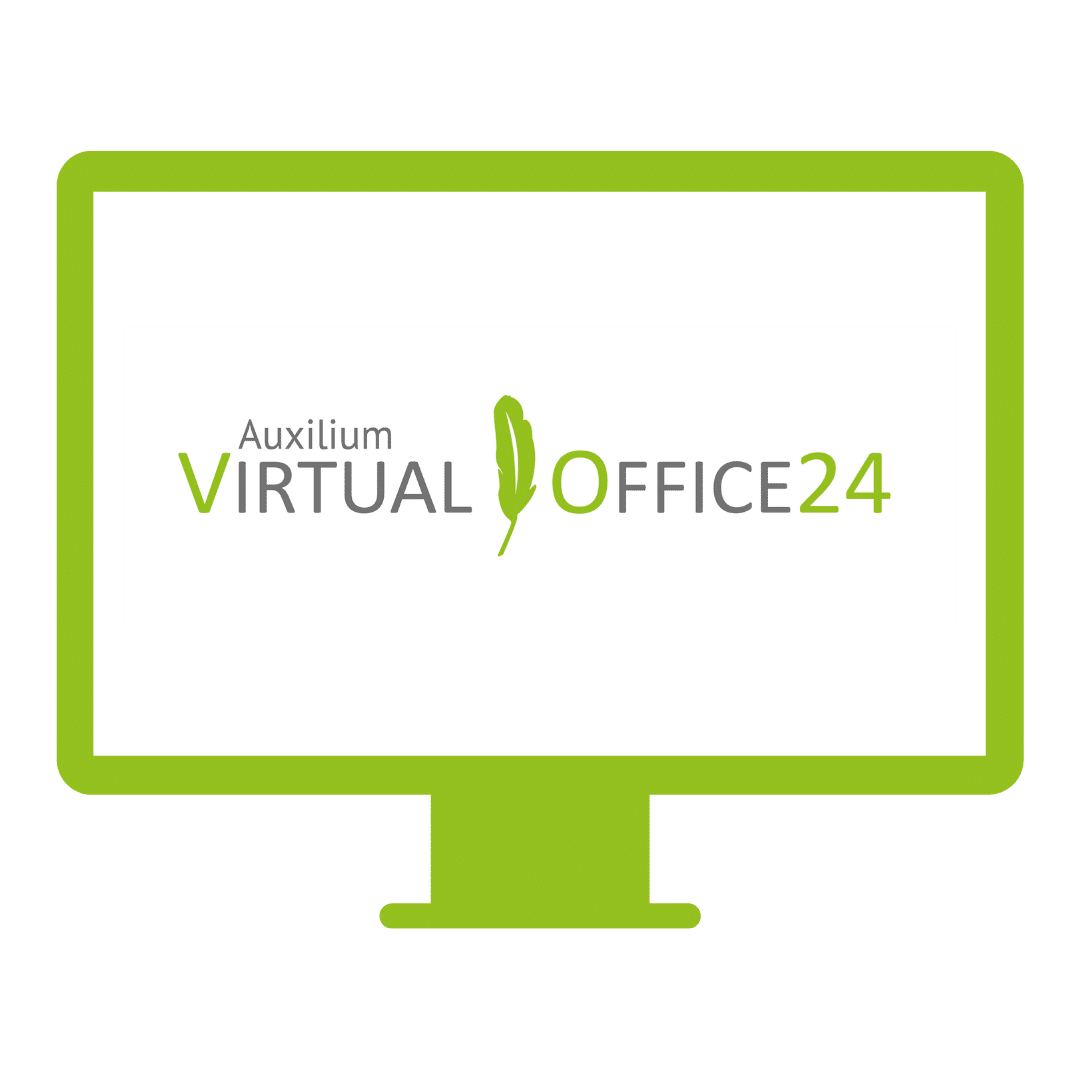 Ihr Wunschort ist nicht dabei?
Dann klicken Sie hier!
Rent an office address
You are not sure whether you want to rent a postal address, a business address that can be summoned or a domicile address (company headquarters) ? Or would you like to know what the difference is between a business address and a company headquarters ?
Make sure to choose the right design for your virtual office. You will receive valuable decision-making assistance by clicking on the green buttons below!
Damit liegen Sie immer richtig und zahlen nie zu viel!