How it all started…
The path from customer to managing director of a business center with over 60 locations worldwide.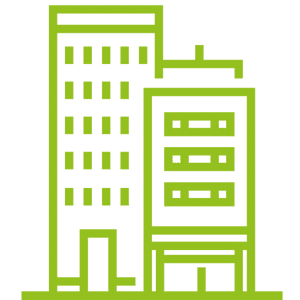 Search for a recruitment agency
At that time we were for our second company – a recruitment agency in the care sector – looking for an adequate office with approx. 75 square meters and optimal room layout in a good location. A good location was important to us, as well as the proximity to public transport and sufficient parking spaces.
Most of the offers were unsuitable, with the exception of one object, an office floor in a chic Art Nouveau villa with 120 square meters. This was initially something to "grow into" and actually exceeded our budget, however, everything else was fine. So it was time for a visit. Explained during the visit then the landlordthat he would have changed his mind. He no longer wanted to rent 5 floors individually, but hand over the entire object of 620 sqm to a tenant.
However , that was out of the question for us , because we only needed 75 square meters.
The idea
Since we had previously been a committed customer of a business center, we considered founding a business center ourselves and then renting part of it to our nursing agency. A lengthy process of research followed– considerations. Finally we have each other to this step determined. As a customer, we were convinced of the concept of a business center with virtual and physical offices. It then took until next spring to be realised.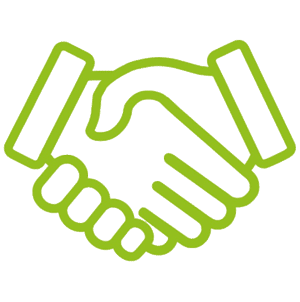 Opening of the
Auxilium Business Center
The time had come – we moved in to the beautiful Art Nouveau villa in what is probably the most attractive district of Bremen – in Schwachhausen. There, at Hollerallee 8, we have all the typical business centers on 620 square meters right from the start– Services offered,like
Rental of individual and team offices

Rental of virtual offices (government-approved business addresses)

Coworking-

work

places

Assistance and secretarial services

telephone secretary

Rental of conference and meeting rooms, etc.
A colorful customer mix of service providers and freelancers as well as administrative and sales locations from a wide variety of companies settled and established themselves with us during this time.
Our motto
"We give your business a home"
stands for our intensive efforts to have your back. You take care of your business and we will take care of the rest.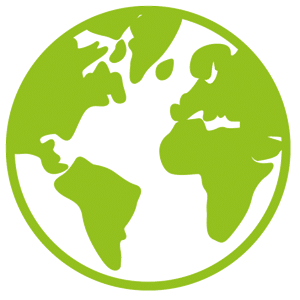 Relocation towards Bürgerpark/Stadtmitte
,
to Hollerallee 26 with expansion of our service concept to:
Accessibility service via your own website
Our digital assistant AUXILIA welcomes each of YOUR website visitors in your name and brings you together. We turn your website into a lead magnet and you generate more sales.
Through partnerships with other owner-managed business centers and office service providers, we can offer you our virtual office concept (please write as it is called on the website) in 69 cities worldwide
Introduction of the "Google Page 1 concept"

(new customer generator)
for nationwide new customer acquisition for our customers.
In addition, each of our clients can offer their products and services to a much larger audience at up to 20 locations in Germany and can be found as a regional provider on Google page 1 (Google My Business).
There are even 69 locations available worldwide .
Digital and physical data and file archiving
Concept for audit-proof archiving of files and data according to GoBD that can be used worldwide and completely independent of location with an average saving of 1 hour of working time per day and employee for our customers.
TÜV certified "end to end"

–

Encryption of your emails
Introducing an "end to end " Encryption for all YOUR email traffic. Easy and practical to use for all our clients in their entire business dealings. This allows you to comply – immediately and without additional work – with the latest data protection regulations when sending your e-mails.